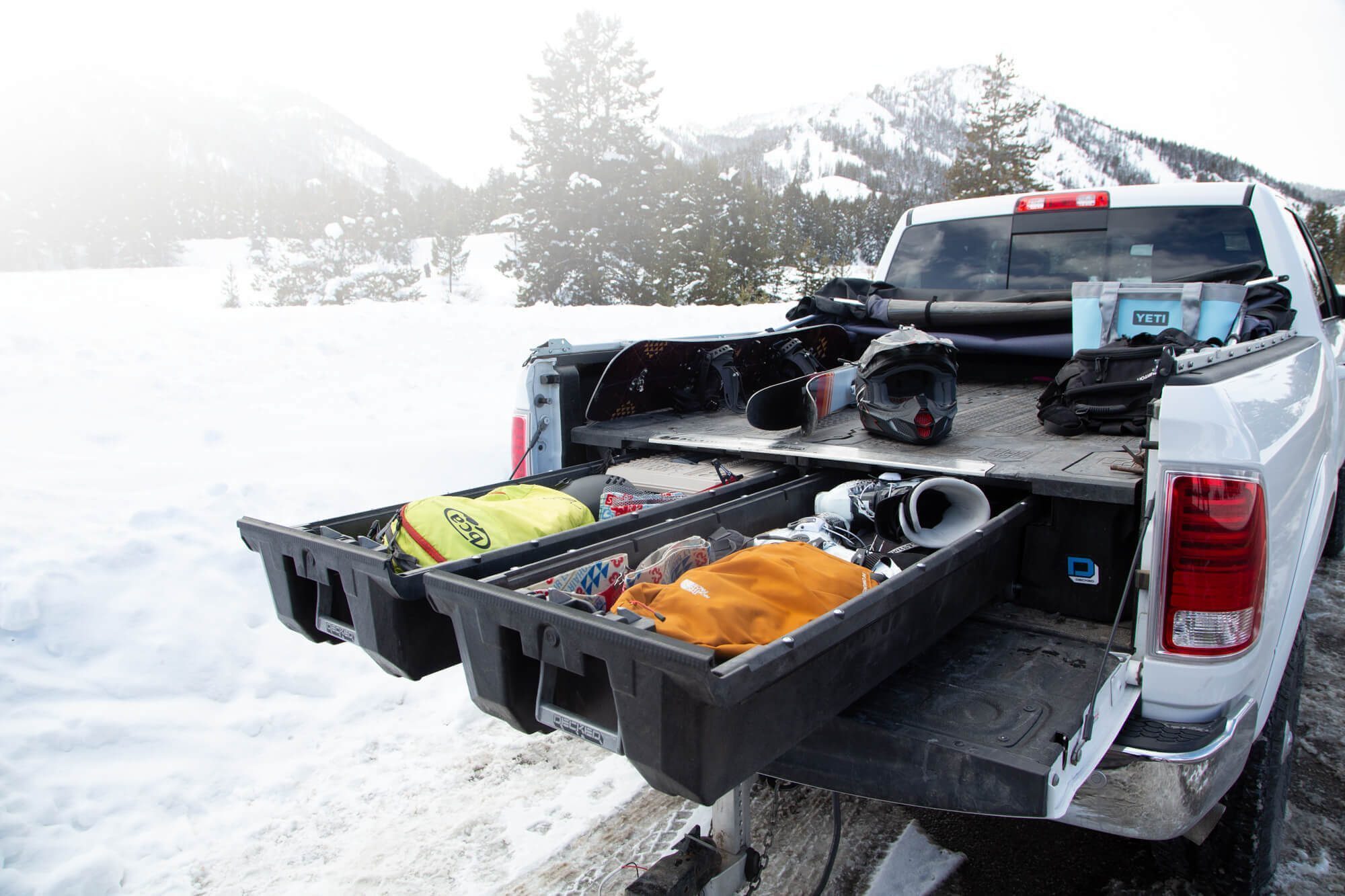 Built for Scandinavia
Rugged and strong
For all seasons and weather
Easy to fasten securely
Each drawer loads 90 kg
Get organised
Full bed length drawers
Easy to install
Industrial grade durability
Made in the USA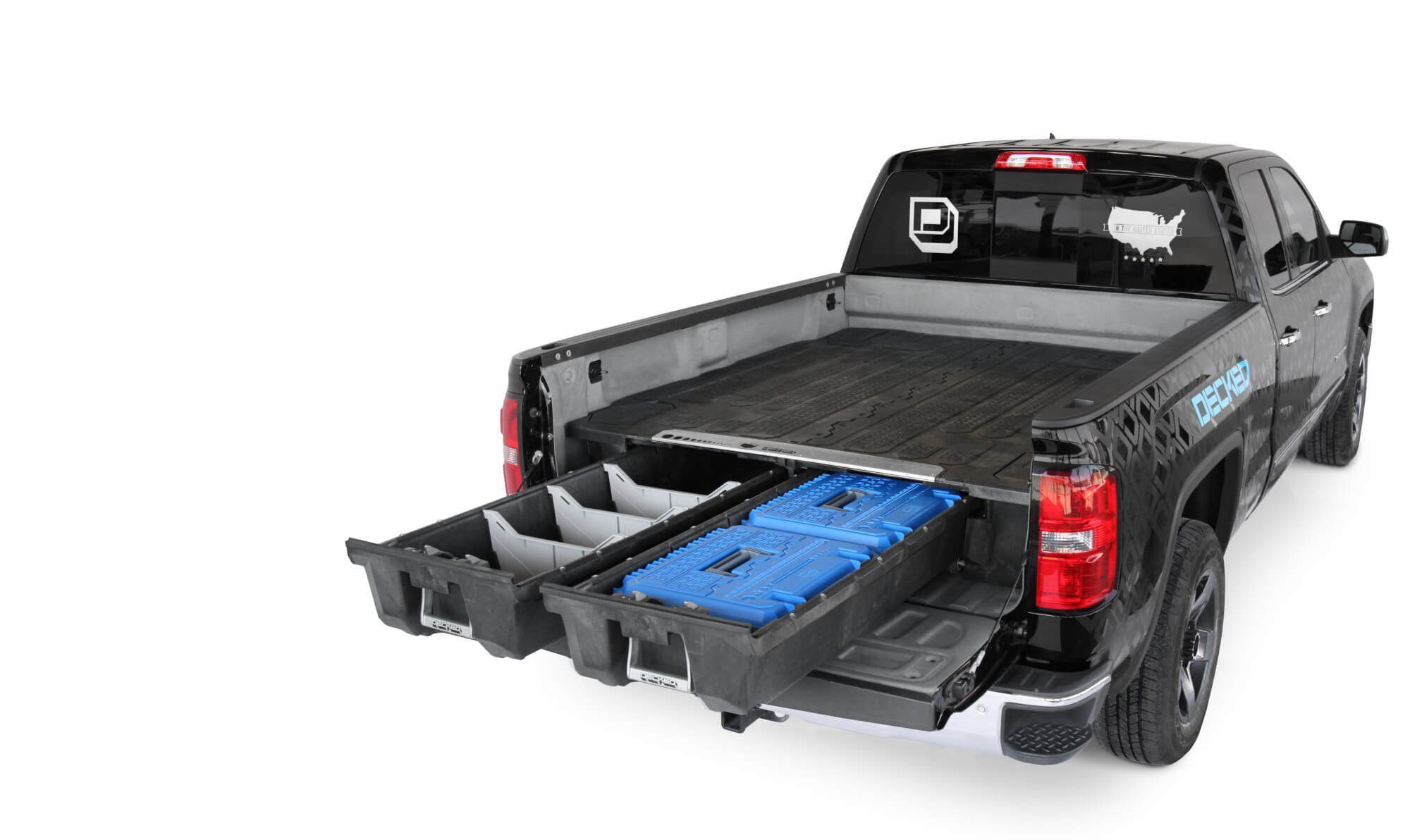 Pickup and van storage system
Secure storage
Ergonomic organizer
Weatherproof toolbox
1 tonne payload
---
Decked for work
DECKED is a serious system for serious people. Lockable, waterproof, durable, 1 tonne load capacity, tie down points and easy to install. Each system comes with a 3 year warranty and each drawer is rated up to 90 kg!
Decked for play
The most versatile drawer system on the market handles anything you can throw at it. Built to last the harsh Scandinavian landscape and made to be tested to its limit. Customizable to suit whatever gets you out of bed on a Saturday morning.
Decked accessories
With a full range of Accessories, getting your DECKED system setup for your needs has never been easier. Add a track, some tie-downs or divide your DECKED Drawers up with dividers. We stock them all.
Decked on the job
Toolboxes and storage options for pickups and vans run the gamut, and there are some great options out there. So what makes DECKED worth it – or – dare we say it…Better?
With a 1 tonne system payload and a 90 kg payload rating per drawer, DECKED enhances work efficiency. Weighing in at only 100 kg per system, DECKED won't dramatically effect fuel economy or payload capacity.
---
---